Xavier
New York Stories
"Cheers, bitch!" Drew said, clinking his glass of stolen Veuve Clicquot with Xavier's. 
They squatted between two sleek, white tables on a vast lawn overlooking a lake in the Hamptons. A bead of sweat rolled down Xavier's neck as the July sun beat down on them. 
"Sis, you know I need chilled Veuve with this heat!" Xavier pulled at his neatly pressed catering uniform, wishing they could wear shorts in the summertime. Instead, he was dressed in a white long-sleeved button-down that clung to his solid chest, a black bow tie, and black fitted slacks. The slacks did hug his butt in a nice way though. 
"Amen. I hope my hair stays," Drew said, touching his dark brown hair, which was spiked up in perfect disarray. "How long until the guests get here?" 
"Ten minutes," Xavier said. That meant plenty of time for the cater-waiter essentials: gossip and nicked drinks. 
Drew pursed his lips like he did in his modeling shots. "Who do you think the secret VIPs are?" 
"They're not telling any of us senior servers," Xavier said. "But I bet it's just some hedge fund people or something. This mansion has to belong to someone in finance." 
"But we don't have to sign NDAs for finance weddings! Maybe this one is different. Maybe it's for… top government officials!" 
"Maybe." Xavier squinted over at the catering van. His captain was waving him over. 
"Gotta go, they're calling the senior servers in." Xavier chugged his champagne and set the flute under a table. "Let's sneak another glass an hour into the party? I'll find you." 
Xavier crossed the neatly manicured grass and clapped his captain on the back. "What're we getting into tonight?" 
The captain was only a couple of years Xavier's senior, making him about twenty-one. "You're gonna love it, Xav. Actually, I feel like maybe you should sit down for this." 
Xavier scrunched up his forehead. "What? Why?" 
The captain smiled knowingly. "Remember that NDA you had to sign? It's because of the guests coming to this wedding. You're manning Kim, Kanye, Jay-Z and Beyoncé's table." 
Xavier's head spun. He opened his mouth to speak but all that came out was a strange squeaking sound. "Ewaa?" 
"Xav?" The captain's cell began to ring. "Gotta take this. One second." 
With his mouth still hanging open, Xavier looked down at his black hands. My hands will be touching the same objects Beyoncé touches tonight, he thought. His hands fluttered up to his face until he found his lips. My lips will be speaking to Beyoncé tonight. 
His captain turned back around. "Damn, Kim and Kanye had to fly back to LA for some family stuff. They're not coming anymore." 
"Who cares!?" Xavier shouted, finding his voice again. "Beyoncé is black entertainment ROYALTY and I'm going to MEET HER!" 
His captain laughed. "Go usher in the guests. It's time." 
---
Xavier drifted through the couture-clad arrivals carrying a tray of champagne and grinning from ear to ear. For the next twenty minutes, he gave out courteous greetings while his head spun with curiosity. What would Beyoncé be wearing? Would she speak to the servers? Would she be kind? 
Suddenly, the crowd parted. Xavier craned his neck to see over the extravagant floral arrangements. He caught sight of Jay-Z's profile and squealed internally. This was it! He was about to see Beyoncé in the flesh. But as Xavier got closer he realized that Jay-Z was alone. He set his tray of champagne down on a nearby table in frustration. Where was Bey?! 
Xavier continued to watch Jay-Z make his rounds through the crowd. Jay said hello to everyone as they laughed and blushed around him. Xavier had never found Jay particularly handsome, but in person, it was a different story. Charm radiated from his every move. He was also way taller than expected and had a light glow about him. Maybe that's because he knows he's Jay fucking Z, Xavier thought, smiling at his own joke. 
Jay-Z walked up to him. "Hi, how are you? I was told you'd show me where to sit?" 
"Yes, sir," Xavier nodded while studying Jay-Z up close. I'm from Wyoming, Xavier thought, and I'm inches from Jay-Z. 
"You go to school around here?" Jay-Z asked. 
He's actually asking me about myself? Xavier couldn't believe he was so nice.
"Yes, pursuing legal studies," Xavier said, trying to stare at Jay-Z without actually staring at him.
"And working?" They had arrived at his seat. "Good for you," Jay said before sitting down. 
Xavier felt his cheeks flush and stood up a little straighter. He did work very hard in school and was paying his own way through college. Having Jay-Z approve of him felt similar to what he imagined it would feel like to be kissed by Gus Kentworthy. "I'll be with you for the night. If you need anything at all, just look for me." 
---
During the ceremony, Xavier snuck off to find Drew. He spotted him flirting with another waiter by the laundry room. 
"Sorry!" Xavier said as he dragged Drew away from the cute blonde boy. "More important matters right now!" 
They swiped two glasses of champagne and ducked into the laundry room. Drew looked at Xavier expectantly. 
Did he not know? "Wait, have you not been with the guests yet?" Xavier asked. 
Drew shook his head. "No. I was helping with prep in the kitchen." 
Xavier put his hand on Drew's shoulder. "Girl… the guests are CELEBS. Jay-Z is here and Beyoncé is supposed to come!" 
Drew screamed. Xavier quickly clapped a hand over his mouth. "I touched Jay-Z's arm." 
Drew pulled Xavier's hand away from his face. "NO. Get out. Never wash your hand again." 
"I know. And I'm manning their table for dinner. Ohmygosh, how should I ask her what she wants for dinner? I have to be proper. It's Beyoncé after all."
Drew stuck his pinky into the air and trilled in a British accent, "How do you do? What may I bringst thou for dinner?" 
Xavier laughed and pushed him. "Nah, for real." 
Drew looked thoughtful for a moment. "What would you like for your dinner, ma'am?" 
"Does ma'am sound like I'm saying she's old?" 
"No, she's from Texas, she'll get it." 
"This is all for nothing anyway if she doesn't come," Xavier said, a frown taking over his face. "I'll be crushed!" 
"She'll come; she has to. This is meant to be. She's your idol!" 
"You think so?" 
"I know it." 
The two grinned at each other and began squealing while jumping up and down. "I'm gonna meet Beyoncé!" Xavier chanted while Drew sang, "You're gonna meet Beyoncé!" 
The door swung open. "Boys!" It was Xavier's captain. "Everyone outside can hear you." 
One of the chefs walked by and stared at them while snickering, his white chef's hat bobbing as he went. 
"I know you're excited, but keep it down. Xav, we need you back out there." 
"Can I go too?!" Drew said, his eyes widening like an adorable baby animal. 
"Fine." The captain scoffed. Then his eyes fell upon the two half-finished champagne glasses. 
Xavier followed his gaze. "Those were from the guests!" 
"Just finish them quickly and get out there," the captain said, eyeballing him. He stalked off, and Xavier and Drew turned back toward each other. They grabbed hands again and squealed in hushed tones one more time before downing their drinks. 
---
The ceremony ended with sweet "I do's", and yet there was still no sign of Beyoncé. Xavier fidgeted with his bow tie and did another sweep of the property. Was she not going to come? His chest deflated and he hung his head. He had been so close. 
And then all at once, a hush fell over the crowd. Xavier looked up and froze; everyone was staring at a hill to the far right. There Beyoncé was at the top, like an angel descending from the heavens in a royal purple flowing dress. A server dashed over to help her down the hill in her heels while the entire party watched in revered silence. A steaming jealousy racked through Xavier's body. He would have given anything to be the server taking Bey by the arm. But instead, it was his coworker Kevin, some white boy from the midwest who seemed to have no idea whose hand he was holding. 
Xavier's feet were moving him across the lawn before he registered it. There she was in the flesh, right in front of him. This is a gay man's dream come true, he thought as his eyes welled up. He was working his ass off to support himself and his studies, and he deserved this. Jay-Z sauntered over and brought her to their table for the reception. Xavier followed and stood close by, like a watchful guardian. He was ready for anything. He would fend off attackers if they came. He would fight for her life. He would bring her another dinner roll.
Anything she needed, he would be there.
When it was time to ask her the question, Xavier strode toward her with purpose. "What would you like for dinner, Beyoncé?" He made a small bow unconsciously. 
Beyoncé looked up, her eyes sparkling in the moonlight. Xavier sucked in his breath, disarmed by her beauty. "I'd like the meat inside the fish," Beyoncé said, her voice like a melody. 
Okay, she's gonna eat eat today, Xavier thought, impressed. Good choice for a Texan. 
"Yes, ma'am," Xavier said, bowing again. 
Beyoncé laughed. "What's your name?" 
His heart nearly stopped. "Xavier." 
"Thank you, Xavier." She smiled up at him. "Could I also have some bug spray?" 
"Yes, I'll find you some right away!" 
As soon as he was out of sight of the guests, Xavier took off in a sprint for the mansion. 
He had no idea where he was going to get bug spray, but he'd be damned if he didn't find some. He ran into the master bathroom and nearly dove into the cabinets under the sink. Finally, he re-emerged for air, holding the bug spray above his head in triumph. "Yes!" 
He dashed back to the table, slowing to a walk right before coming into view. 
Beyoncé delicately took the bug spray from his outstretched hand. "Thank you so much, Xavier. You're a lifesaver."
She spritzed herself and handed the bottle back. 
Xavier walked away from the table grinning so wide his face hurt. He trailed through the outskirts of the party, looking for Drew's brown spiky hair through the crowd. Out of the corner of his eye, Xavier saw a patch of human-sized bushes rustling and a head of brown hair. 
He ran over and ducked by the bushes. "Drew! Don't make me come in there!" This wasn't the first time Drew had managed a hook up at one of their events. Celebrities present or not, Drew wasn't one to miss an opportunity with a hot guy. 
A sheepish looking Drew emerged with the blonde server he had been flirting with earlier. "We only kissed!" Drew said while the blonde server ran off. 
Xavier let out a loud laugh. "You waste no time, sis." 
"He's cute though, right?" Drew said with a cocky smile. 
The two grabbed a couple of seltzers from the bartender, who discreetly splashed vodka into their cups, and stood on the outskirts of the party. Xavier watched as Jay-Z led Beyoncé onto the dance floor. She was laughing and throwing her arms into the air with abandon as she danced, and Xavier couldn't help but think he had something to do with her happiness that night. He fingered the bug spray in his pocket, knowing he would cherish it for the rest of his life—a memento from the night he had come into contact with his idol. And he had made it all happen. The long nights of studying after full days of classes and grueling work all seemed worth it at that moment. Greatness was all around him here, and he couldn't help but feel that if he worked hard enough, he could make it in whatever he decided to do.
"What a wild and unexpected night," Xavier said, holding his glass out to clink it with Drew's.
Drew smiled, his eyes lit up with excitement. "Here's to many more to come."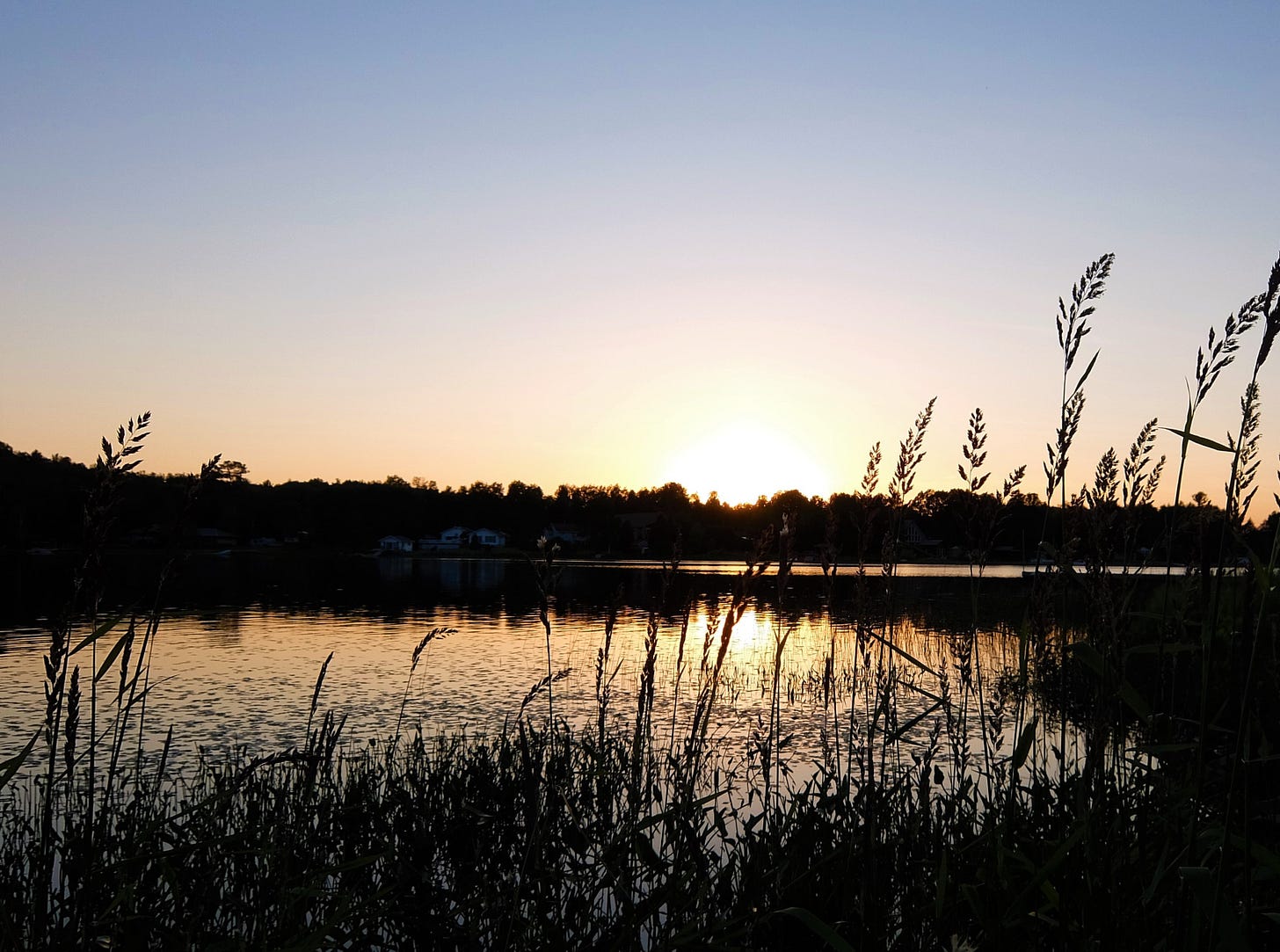 Photo by Chloé Leblanc on Unsplash